On Friday, November 5, Leonard Kurz, long time champion of CRC and friend of Executive Director Priscilla Prutzman, passed away peacefully. He was a generous friend to CRC and founded our Hudson Valley Leadership Academy (HYLA), impassioned by the work of connecting young people to social change efforts. Leonard quietly supported many progressive organizations working for justice and an end to violence. He was an accomplished filmmaker and producer, and headed Forest Creatures Entertainment, a film, television, and production company. He produced Kitka & Davka in Concert: Old & New World Jewish Music, which has been broadcast extensively on the PBS network. Leonard produced, directed, and wrote the documentaries "Free the Children" and "Accused of Being Communist"; was a co-producer of Maangamizi: The Ancient One, the first film from Tanzania to be considered for an Academy Award; and produced, directed, and wrote Early Misgivings. He was a script reader for Francis Ford Coppola.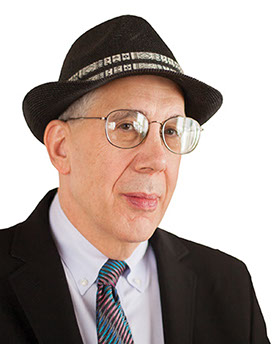 Leonard served as a director and officer of the Kurz Family Foundation. He played a significant role in establishing two endowed professorships at Brooklyn College — the Herbert Kurz Chair in Constitutional Rights and Civil Liberties and the Herbert Kurz Chair of Finance and Risk Management — as well as the mentorship program for African-American and Latino male Brooklyn College students. He was a founding director (United States board) of Free the Children, an international organization which has the unique mission of creating a global network of children helping children through education. Leonard was a founding member of the SUNY Chancellor's Society and received awards for his philanthropic work.
He was director and officer of the Frederic Ewen Foundation; a member of the NYU Advisory Board of the Frederic Ewen Center; a board member and advisor to Free the Children USA; a recipient of the Martin Luther King Jr. Award, Martin Luther King, Jr. Multipurpose Center, Spring Valley, NY; a recipient of Special Recognition by the Susan G. and Edmund W. Gordon Community Partnership and CEJJES Foundation; and Rockland Development Council's Outstanding Philanthropist.

Leonard had a gentle spirit and a fire in him. His tireless work for equality and social justice, and his deep commitment to education and helping young people flourish were inspiring. We will miss him and are grateful for the ways he contributed time, kindness, and resources to CRC's work.