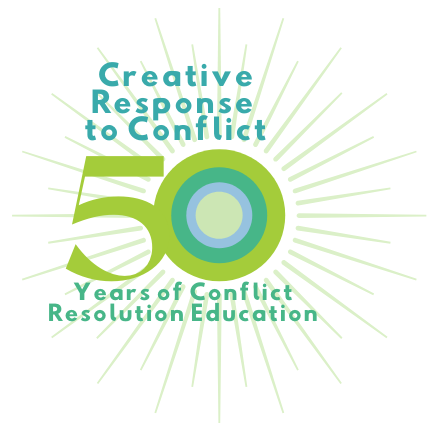 Founded in 1972, CRC has worked hard and creatively to equip people with the skills to turn conflict into learning and growth. We are planning an "event-full" anniversary year with programs to highlight our history, developments in our field, and the voices of educators, young people, and visionary practitioners.

We hope you will participate in the engaging conversations and celebrations to come and move in community with us as we enter into our next 50 years!

The first of these anniversary events will be Sunday, January 16, an MLK Jr. commemorative event focused on reparations for the enslavement of Black people in the U.S.

Please join us throughout this milestone year as we highlight the power and possibilities of constructive, creative tools for addressing conflict and preventing and repairing harm.

Check back here to learn more about our 50th anniversary activities.