Individuals who are committed to the path of nonviolence will find many opportunities to volunteer at CRC. Please read about our programs to help you decide where you may be a good fit. We are always looking for volunteers for our Lunchtime Listener program, Re-Entry program, Hudson Youth Leadership Academy (HYLA), Holiday Friendraiser and in the CRC office assisting with administrative tasks.
If you are interested, contact us at: inquiries@crc-global.org or 845-353-1796.
If you are 55 years of age or older, you are eligible to volunteer with CRC through Rockland County Retired and Senior Volunteer Program (RSVP).
The Mission of the Rockland County Retired and Senior Volunteer Program (RSVP) is to help address community needs by recruiting volunteers 55 and older to lend their time and expertise in community service to non-profit agencies and proprietary nursing homes and in so doing to provide them with meaningful and on-going volunteer opportunities.
Contact Information:
Director: Gerri S. Zabusky, LMSW, ACSW
Office Location: Spring Valley Extension Center
Phone Number: (845) 356 – 6818
Fax Number: (845) 574 – 4539
Office Hours: Monday – Friday, 8:00 am – 4:00 pm
Email: gzabusky@sunyrockland.edu
Address: 185 N. Main Street, Spring Valley, NY 10977
Click here to go to the RSVP website
You can also find a list with some of CRC's volunteer opportunities on the Volunteer New York's website.
Recently awarded a Top-Rated Nonprofit designation, Volunteer New York!'s core mission is to inspire, mobilize, and equip individuals and groups to take positive action to address pressing challenges, support nonprofits and strengthen the quality of life in our community. Volunteer New York! is a one-stop resource devoted to increasing volunteerism in Westchester and our surrounding communities.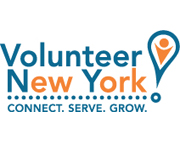 Contact Information:
Phone Number: 914-948-4452
Fax Number: (914) 948-3032
Office Hours: Monday – Friday, 8:30am – 4:30pm
Email: info@volunteer-center.org
Address: 220 White Plains Road Second Floor
Tarrytown, NY 10591
Click here to visit their website
We are also affiliated with United Way of Rockland
In 1887, a Denver woman, a priest, two ministers and a rabbi recognized the need for cooperative action to address their city's welfare problems. Frances Wisebart Jacobs, the Rev. Myron W. Reed, Msgr. William J.O'Ryan, Dean H. Martyn Hart and Rabbi William S. Friedman put their heads together to plan the first united campaign for ten health and welfare agencies. They created an organization to serve as an agent to collect funds for local charities, as well as to coordinate relief services, counsel and refer clients to cooperating agencies, and make emergency assistance grants in cases which could not be referred.  That year, Denver raised $21,700 and created a movement that would spread throughout the country to become the United Way. Over 118 years later, United Way is still focused on mobilizing the caring power of communities and making a difference in people's lives.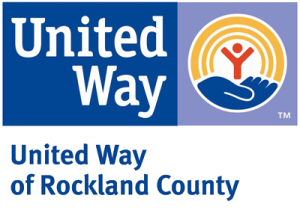 Contact Information:
Phone Number: (845) 358-8929
Fax: (845) 358-8250
Email: info@uwrc.org
Office Hours: 9am – 5pm
Address: M&T Bank Building, 2nd Floor 135 Main Street
Nyack, NY 10960